Description
SHEA BUTTER USES
Face: Yes
Hair and Scalp: Yes
Hands and Feet: Yes
Sensitive Skin: Yes
Body:Yes
Nails: Yes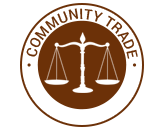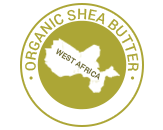 Shea Butter comes from the Karite tree (Women's Gold), which grows only in the savannah regions of Africa. Shea Butter's emollient properties have been proven through centuries of use in Africa.
It is traditionally used to nourish the skin, to keep it supple and young. It is also used to treat a variety of skin conditions such as eczema, irritations, extreme dryness, stretchmark and wrinkle prevention, burns, cuts and small skin wounds, after-sun care, insect bites, in marriage ceremonies, and many more.
Unrefined Shea Butter contains an abundance of healing ingredients, including vitamins, minerals, proteins, and a unique fatty acid profile. It is a superior active moisturiser. Shea Butter actually restores the skin's natural elasticity. Shea Butter enables your skin to absorb moisture from the air, and as a result, it becomes softer and stays moisturised for longer.
In addition, Shea Butter has natural sunscreen properties and anti-inflammatory agents. Regular users of pure, unrefined Shea Butter notice softer, smoother, healthier skin. Shea Butter has also been shown to help with skin conditions and ailments such as extreme dryness, eczema, dermatitis, skin allergies, fungal infections, blemishes, wrinkles, stretch-marks, scars, scrapes, sun damaged skin, and more.
TRADITIONAL USES OF PURE SHEA BUTTER
Dry skin
Skin rash
Skin peeling, after tanning
Blemishes and wrinkles
Itching skin
Sunburn (After Sun Care)
Shaving cream, for a smooth silky shave.
Small skin wounds
Skin cracks
Tough or rough skin (feet, hands, elbows, knees)
Cold weather,
Frostbite
Stretch mark prevention during pregnancy
Insect bites Healthy skin
Muscle fatigue, aches and tension
Before and after strenuous exercise
Skin allergies such as a result of poison ivy or poison oak
Eczema
Dermatitis
Skin damage from heat (i.e. hot grease or water, )
Also can be used for Massage, for nourishing and conditioning the hair and scalp.
View All
Close
Additional Information
| | |
| --- | --- |
| Ingredients: | 100% Pure Unrefined Shea Butter, Nothing More, Nothing Less. |
View All
Close