1kg / 1 Litre Tub of Pure Unrefined Shea Butter from Organic and Fairtrade Source for Body, Hands, Feet, Hair and Scalp. For Sensitive Skin, Babies, Use in Pregnancy, Eczema, Psoriasis
Availability:

Usually dispatched within 2-3 days of purchase

Shipping:

Calculated at Checkout
Bulk discount rates
Below are the available bulk discount rates for each individual item when you purchase a certain amount
| | |
| --- | --- |
| Buy 2 - 5 | and get 10% off |
| Buy 6 - 10 | and get 15% off |
Description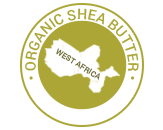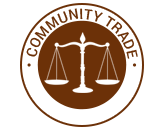 If you have a large family or you make your own skincare products, then this large 1kg tub of pure unrefined shea butter is just right for you. It is top quality pure unrefined Shea butter with an abundance of healing ingredients including Vitamins A, D and E.
Shea butter contains many vitamins, minerals, proteins and unique fatty acid profile.
Rich and creamy, ideal for direct use on the skin or in skincare preparations.
Provides natural sun protection. This is real pure, unrefined Shea Butter that comes from organic source. Simply melt a little between your palms and apply.
No added fragrance, fair trade pure Shea butter 100%. 1000g or 1kg approximately. Presented in a tub.
Shea Butter comes from the Karite tree (Women's Gold) that grows only in the savannah regions of Africa. Shea Butter's emollient properties have been proven through centuries of use in Africa. It is traditionally used to nourish the skin and keep it supple and young.
It is also used to treat a variety of skin conditions such as eczema, irritations, extreme dryness, stretch marks and wrinkle prevention, burns, cuts and small skin wounds, after-sun care, insect bites, in marriage ceremonies and many more. Unrefined Shea Butter contains an abundance of healing ingredients, including vitamins, minerals, proteins and a unique fatty acid profile. It is a superior active moisturiser.
Shea Butter actually restores the skin's natural elasticity. Shea Butter enables your skin to absorb moisture from the air, and as a result, it becomes softer and stays moisturised for longer. In addition, Shea Butter has natural sunscreen properties and anti-inflammatory agents. Regular users of Shea Butter notice softer, smoother, healthier skin.
Shea Butter has also been shown to help with skin conditions and ailments such as extreme dryness, eczema, dermatitis, skin allergies, fungal infections, blemishes, wrinkles, scars, scrapes, sun damaged skin, and more.
To use, melt in the palm of your hands and apply all over your body. NB pure shea butter is harder in winter and softer in summer or warm conditions. 1kg / 1 litre tub
Buy yours today.
View All
Close
Additional Information
| | |
| --- | --- |
| Ingredients: | 100% Pure Unrefined Shea Butter. Nothing more, nothing less. |
View All
Close
5 Reviews
I have used a variety of different shea butter, but is by far the best. I have been using it for nearly 4 years and never plan on going to any other product for skincare!

I've been using the unrefined she butter for over 15 years, the best "cosmetic! ever, I'm 73, I receive compliments for my Young looking skin, I prepare my own jars and give them as presents too for my family members, as moisturising face masks, and more. Once tried, discovering the many healing uses of shea butter is Shea butter forever.

A little goes a long way, as such a rich product. Great multi tasked. Smells lovely too.

C'est un excellent produit que j'utilise principalement depuis une dizaine d'années de la tête au pied et j'en très suis satisfaite. La peau est bien hydratée et moins ridée.

Love this product but I ordered a 1kg tub and received two, what I think are, 500g tubs instead with no explanation. Would have ordered a 500g tub if I had wanted that size tub. Any changes should be explained before delivery.
View All
Close